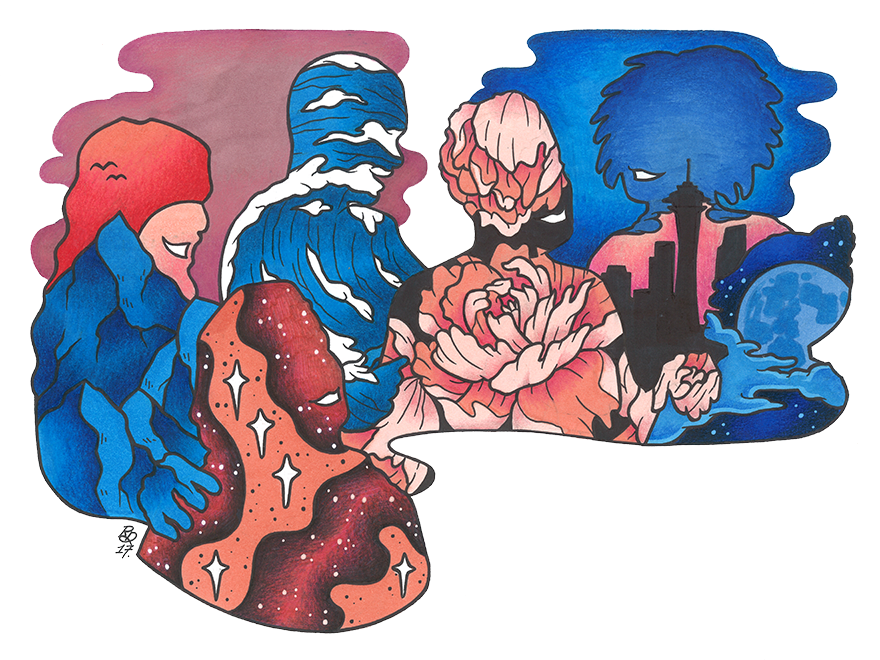 Illustrations by Raychelle Duazo
To The incredible Trans Community in King County
Whether you are new to the area, new to being yourself or want to know what resources are out there, this guide is for you. It was written with you in mind and compiled by members of the trans communities here in King County. We want you to have this information and access to resources because your well-being matters.
Our beautiful trans community is endlessly diverse, so we've tried to make this guide as broad and inclusive as possible. We probably missed a few things, and unfortunately we can't guarantee that everyone will have a positive experience with each of these resources. But it's here.
More importantly, you're here.
During these trying times of political upheaval, we must be here for each other. We offer this guide to you in love and unity. Whether it's accessing free medical care, finding disability resources or connecting with other trans people of color, we hope this guide offers you a constellation of starting points.
Beyond this guide, we acknowledge that trans communities have survived by looking beyond institutions to create our own informal networks of care. There are many unofficial groups we were not able to list in this guide. We encourage you to reach out to each other and share resources you know about.
We are here. We have always been here. Together we are stronger.
A Note on Trans
When we use the term "trans" in this guide, we include anyone whose gender identity and/or expression does not match the gender norms that mainstream society attaches to their gender assigned at birth. There are many in our community, especially those from other cultural groups, who use different terms, such as two spirit, fa 'afafine, bakla, and many more. This guide is for you.
To The Amazing Disabled Trans Community in King County
Hands that spin poetry out of the air, bodies that drool and limp, aching bodies propped up with floral canes, minds that see the future- society often labels the gorgeous diversity of our genders, bodies, and minds as dangerous and subversive. Something to lock away and hide, abuse, and destroy. As disabled trans people, we are told that our needs are too much. But we have already lived through trauma, forced institutionalization, abuse, police violence, war, poverty, neglect, incarceration, detention. We have survived. Our ancestors have fought and died for us to be here. We have faced the fragility of the human body and mind. And most of all, we have supported each other when others stopped caring, if they ever did. We redefine what it means to live and love in a world that was never built for us in the first place.
We worked so hard to compile the Disability Support resources section in this guide. We also created a more expansive Google Document of local and national disability resources that will continue to be updated. This document includes more of the underground resources so many of us depend on. Also check out the keys listed to the right to search for resources by accessibility information.
You deserve care, you deserve to access the resources you want and need, and you deserve to be loved exactly as you are. Remember: you hold the secrets of intersectionality, interdependence, creative problem solving, resilience, and courage that our world desperately needs. You are the ones we have been waiting for.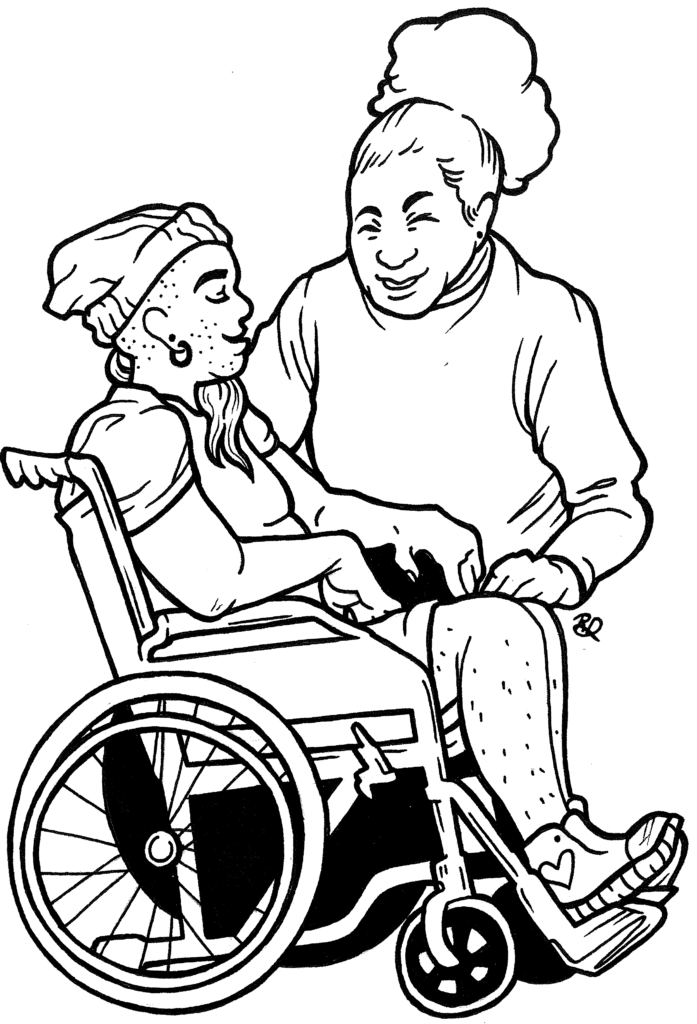 to our Wonderful Providers in King County
We are glad you found this guide! Whether you are thinking of, about to or already providing crisis support, physical or behavioral care, youth services, domestic or sexual violence advocacy services, shelter or housing, legal services, or any other type of human services, please consider reading this guide and participating in ongoing learning about providing support for trans people.
Trans people still face discrimination and stigma that can prevent us from accessing health and human services programs. Many trans people may not have adequate, or any, health care coverage, and may not have the emotional, community or family support to navigate complex service systems.
By the time many of us have arrived at your office or practice, we have probably had a number of poor experiences with providers who did not provide services from a trans competent approach. Overall, we are less likely to verbalize problems, have a historical lack of screening, have delayed treatment, and have poorer health in comparison to your cisgender patients.
We want to partner and collaborate with you for the best services possible! Please treat us as the experts on our own bodies and histories – we are all different: We respond to treatment and services differently and have different ideas about how we want to engage with you and service systems. We don't expect you to be perfect or know everything, but we do expect respect and honor of our self-determination and agency related to our bodies and our lives.